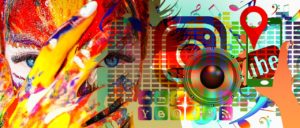 Nowadays, videos are gaining more importance in marketing campaigns allowing businesses to engage their audience in the markets with high success rates. They even contribute more to establish a brand among customers that can help increase sales. A majority of businesses these days use social media platforms for creating brand awareness significantly. Moreover, they even focus on marketing a product through them with videos for accomplishing goals in online business. With social marketing videos, it is possible to get high conversion rates while promoting a brand.
The importance of video on social media
Video is a great way to produce the best impressions on customers with powerful messages to ensure high conversion rates. As the numbers of social media users are increasing day by day, videos will ultimately help to target potential customers to a large extent. A recent study says that a majority of people spend more time on social media and businesses should know how to impact them when it comes to marketing. Video content enables users to take action after viewing an advertisement. Another thing is that it makes feasible ways to build trust among customers in online marketing that help to get the desired outcomes.
Video social marketing improves SEO rankings
The primary advantage of video social marketing is that it gives ways to improve the ranks of a website in search engines which help gain more visibility. Furthermore, it allows a business to get high traffic to a website thereby helping to reach more customers. Businesses can build their brand reputation in both local and international markets through social media video marketing for gaining more advantages. Besides that, it is possible to grab the attention of customers through videos for obtaining optimal results.
Things to consider in social video marketing
It is an important one to consider in social video marketing for meeting essential needs. They include graphics, story, purpose, strategy, playlists, call to action, and features. Businesses interested in social video marketing should seek support from a reputed marketing agency for handling complex issues. Besides that, it will help to maximize the profits in online business thereby giving ways to reach the next levels. Anyone who wants to know more about the marketing can consult with professional teams for standing out from the crowd. At the same time, it is a wise one to read reviews of marketing companies in detail before hiring services.
Originally posted 2019-08-18 17:54:40.